The industry's leading choice for safe work planning is now more powerful with SWPV4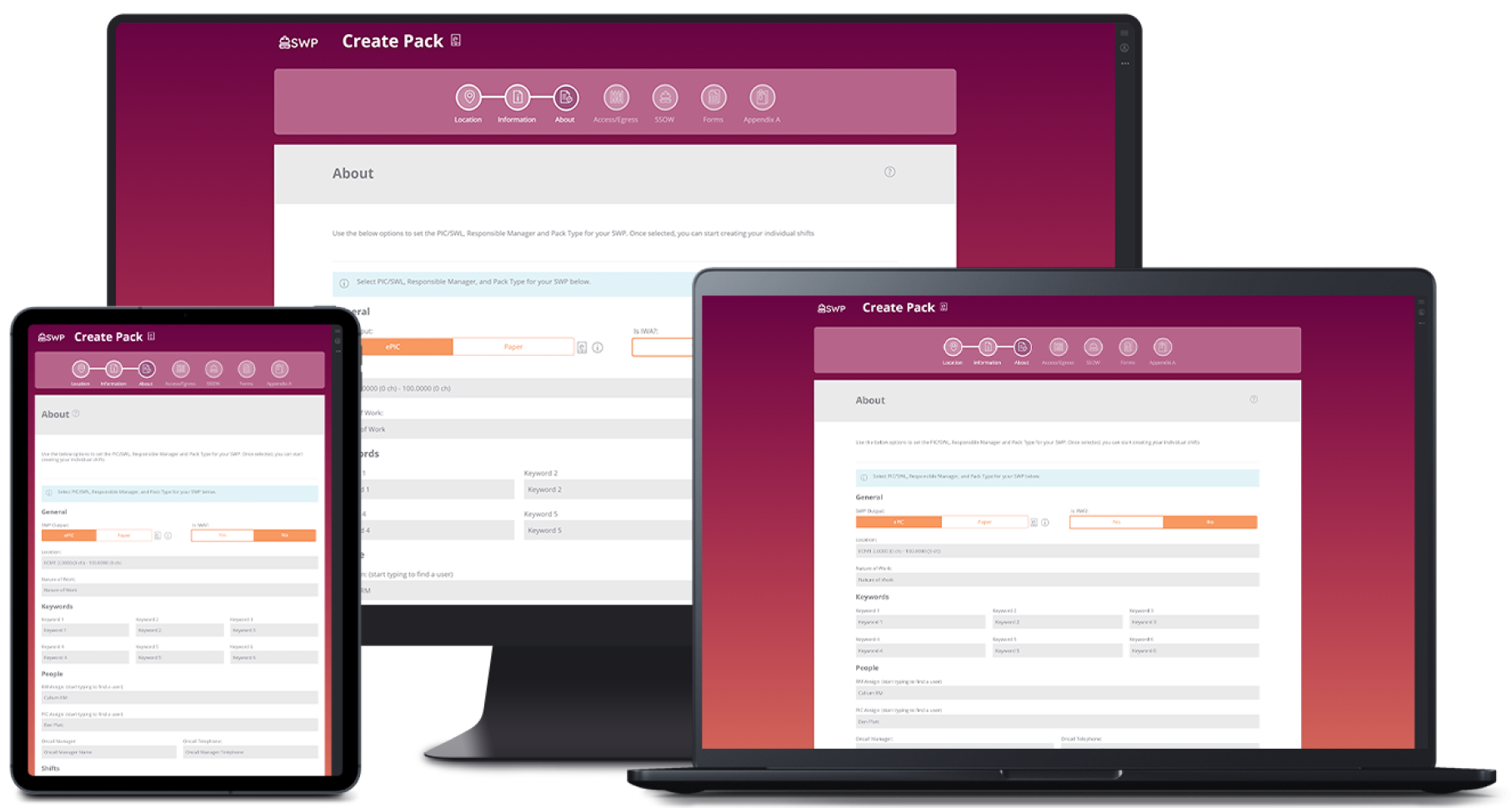 We've worked tirelessly with our partners in rail, collecting their feedback and carrying out extensive testing, to create a safe work planning system tailored to the complex needs of the industry.
With SWP v4 we've built a tool that encompasses everything necessary to ensure safe work planning within compliance and remove pain points with previous systems.
The BRAND NEW SWP V4 is to be released to the supply chain in the coming months.
Some of the fantastic new features coming your way in the first release are:
Component pack type allowing users to assign up to 10 SSOWs per shift for each work task
New & improved dashboard with added filters to allow for better overall view of your packs
Introduction of Depots with enhanced reporting
Our sandbox desktop environment will be released in Phase 2 allowing planners to familiarise themselves with the new pack creation process and layout. This will be followed by a "Go Live" cross-over period to ensure that all packs are returned before SWP v3 is phased out and everyone will switch to SWP v4.
SWP v3 will remain open with "view only" for a brief period.
Regular enhancement releases are planned throughout 2022 incorporating more of your ideas, requests and suggestions.
We are excited to offer a brief preview of SWP v4. We would love to hear your first impressions. To do so submit your thoughts and queires with our feedback form.
Get ready for SWP v4
The BRAND NEW SWP v4 is to be released in the coming months. Be sure to sign up to our newsletter and keep up to date with more info such as release info, demos and free trials.