MySWP
View, manage and electronically sign safe work packs from anywhere in the rail network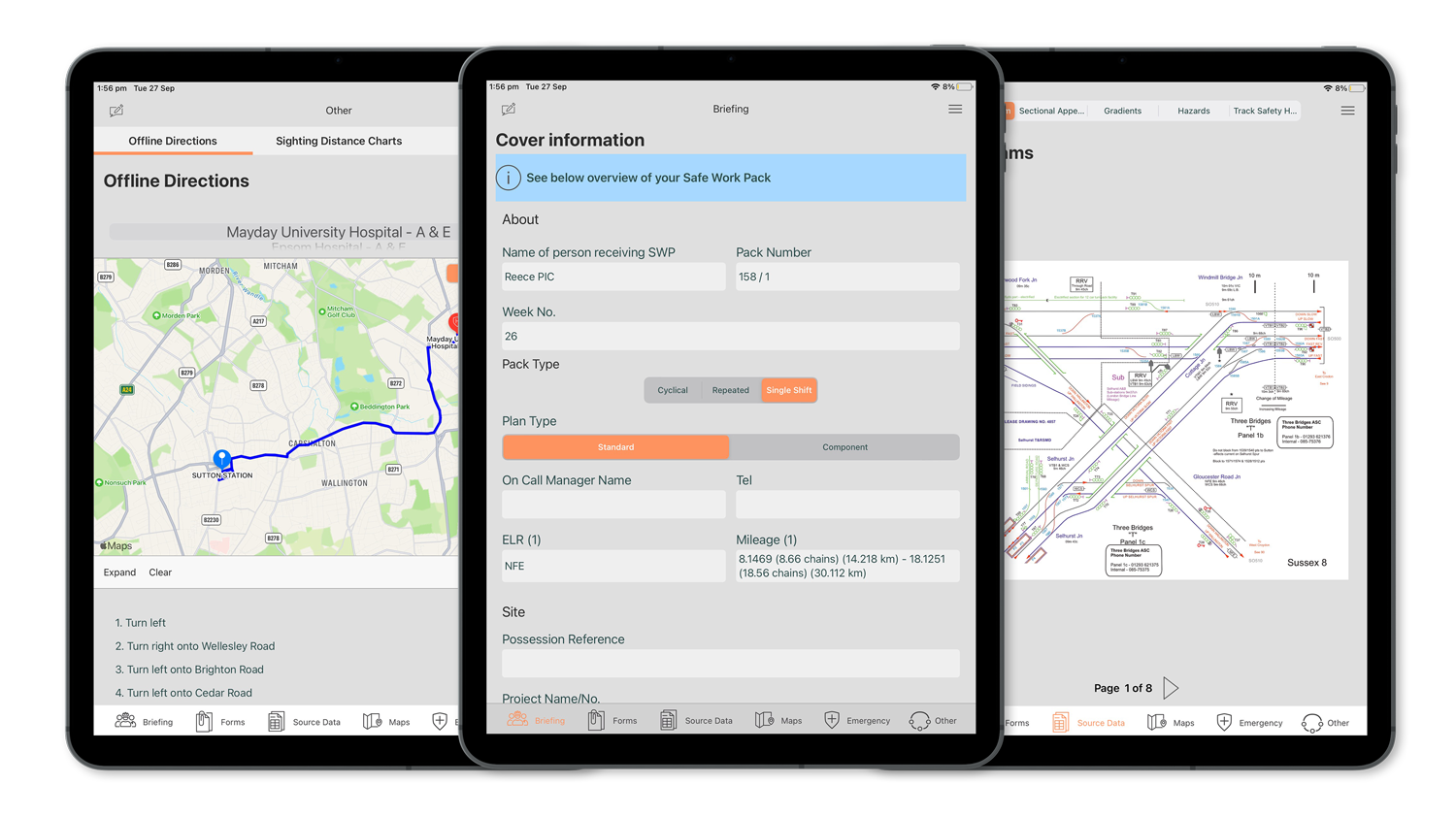 Electronically sign safe work packs
MySWP (previously ePIC) enables users to electronically sign safe work packs, which are pushed from OnTrac's SWP platform.
Created to work in conjunction with OnTrac's SWP v4 platform, MySWP removes the need for time consuming and costly paper-based systems and allows the rail industry to easily adopt digital processes.
The most compliant electronic SWP system
Fully compliant with UK rail industry standards, MySWP includes approved planned safe system of work and associated operational and occupational site risks.
It also includes a searchable reference library, editable forms, emergency details (such as nearest hospitals) and welfare details.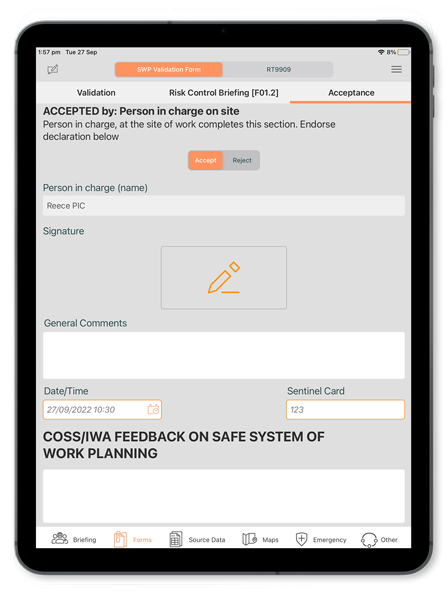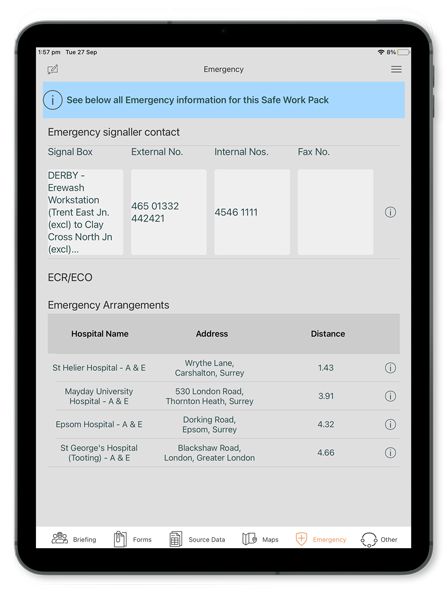 MySWP's features and benefits
Using forms and processes within the SWP platform, users can manage, view and electronically sign safe work packs anytime, anywhere.
Real-time site reporting and workflow validation, allows users to work safely anywhere in the network
Return site distance calculations, lessons learned, close call and site notes directly within the app
MySWP works in both on and offline modes
Fully compliant with

Standard 019 (NR/L2/OHS/019).
MySWP was created in response to industry demand
It is now widely used by track workers across the industry.
Work Anywhere
MySWP works in both on and offline modes, from anywhere in the rail network
Easy To Use
Fully automated, simple workflow that is based on industry standards.
Electronic Sign Off
Removes the need for paper-based processes by offering on screen sign off to authorised users
Cross Platform
Available on iPadOS 11+ and Android 8.1+ it can be downloaded from Google and Apple app stores
Work In Real Time
With real time site reporting, content can be pushed back to OnTrac's SWP platform seamlessly
Automated Audit Trail
Final, completed packs are automatically pushed back to SWP, with a fully automated audit trail
Available with a RailHub Subscription
MySWP is available with a RailHub subscription. Used by over 30,000 users, RailHub is a trusted, one-stop digital platform that allows railway workers to plan and deliver safe work on or near the line.
Available on Android and iOS (iPad), MySWP further facilitates digital integration throughout the rail industry's work processes.
Want to know more about MySWP or RailHub?
Register your interest today and one of the team will be in touch