As the speed of digital adoption accelerates throughout the rail industry, we've compiled the top five most common rail processes we've seen our customers digitise successfully using OnTrac products.
It's no surprise that digitisation is continually growing in popularity throughout the rail sector. Technology has a limitless capacity for improving the rail working environment in terms of productivity and safety, not to mention better auditing and reporting. One common issue raised by rail businesses when using paper-based data collection is it's difficult to analyse, which usually results in this critical information being filed away and forgotten about. Technology makes it possible to analyse this data automatically, which empowers rail businesses to be constantly learning and improving.
Network Rail are leading the charge for rail digitisation and have already begun implementing new technology to improve the planning and delivery of rail works. As part of their Planning4Delivery programme, they are introducing new safe work pack and line block solutions, for improved communication and safety.
With the biggest hitter in UK rail digitising, now is the time to consider taking the leap with your own rail business. But where should you start? Drawing from experience with our own clients, we've collated the top five processes for your business to digitise.
Site Briefing
Anyone who is working on a rail project must be fully briefed before any work can start. They must then be able to prove they've understood the processes in place and what their role is. The briefing will be given by a Supervisor or PIC (Person in Charge), and will also cover any health and safety protocol and the possible risks for that particular project. After the brief is delivered, both workers and the Person in Charge need to sign off the briefing to confirm that they've received it.
Eliminating paper from site briefings through digitisation streamlines the whole process. The information can simply be uploaded to an app, where it can be accessed whenever and wherever is necessary. Workers can read through, confirm and have their briefings digitally signed off by their manager. This eliminates the risk of missed information, as during a traditional briefing, details could be misheard or forgotten. Not only does this boost productivity and collaboration, but it also improves worker safety, as they can easily refer to the information within the briefing with just a touch of a screen.
Planning Processes
Thorough planning holds the key to a safe and efficient project, but there's a multitude of individual processes that need to be taken into consideration. For example, a rail lift plan is completed before any work begins on the line involving a crane, and has to be completed by a qualified person. The Lift Plan will outline the equipment used, what condition it's in, the weather at the time of work, the details of the load, and most importantly, the risks associated with the work. It also identifies who is operating the equipment.
Using technology to plan a rail project speeds up the entire process. An existing plan template can be used to save resource, rather than creating something new from scratch, as would be the case with a paper-based plan.
Technology also enables real-time communication, which is hugely beneficial when working on a disparate rail site. There are multiple members of the team who have input on rail project planning, and it may be difficult to get them all together at once. Rail sites are spread out across miles of track, making it virtually impossible to find the relevant person for signing off on a plan at a given time. Digital plans can be accessed wherever a manager is on a worksite, and signed off instantly. Not only is this a time-saver, but is also substantially more robust than paper forms that are subject to damage or loss.
Safety Reporting
The rail sector is a high-risk area to work within. Stringent health and safety reporting is crucial to maintaining the wellbeing of workers on site. This is the most important factor for a rail business to consider, not just for their employees but also their bottom line. If a rail company is found to be in breach of the rules imposed by the ORR, they can find themselves stung with a hefty fine or even put out of operation.
One of the most important safety critical reports are Close Call reports. A Close Call is defined by Network Rail as anything that could have resulted in an injury, accident, or damage to property, but didn't. Operational Close Calls are unplanned or uncontrolled events that occur on the operational railway. 
Digitising and moving to a Close Call reporting app provides the ability to instantly report a high-risk incident without going through admin. This process also improves accountability, as all reporting data is stored in a single database.
---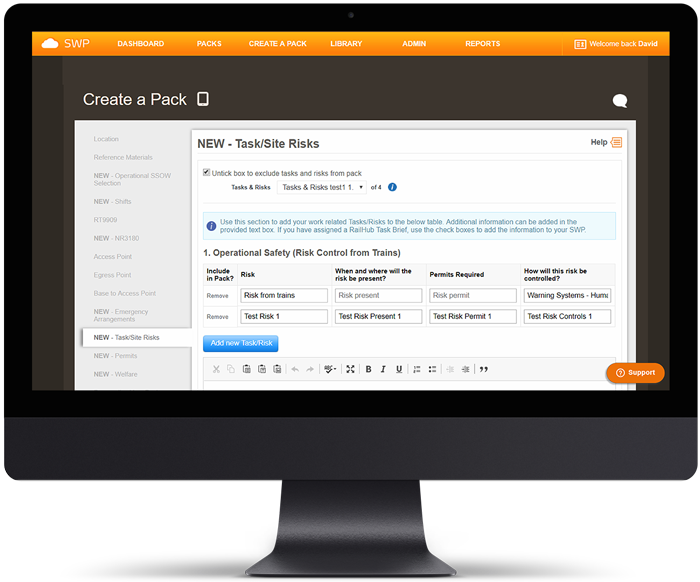 Take a look

at our SWP solution to discover how much simpler OnTrac can make Safe Work Pack creation and sign-off for your team
---
Mental health
Physical industries, including rail, are demanding to work within. If not effectively managed, there's a high risk of fatigue and deteriorating mental health throughout your workforce. But it can be difficult to keep track of your workers and how their wellbeing is maintained. This has been a particular problem during the pandemic, with increased safety procedures piled on top of the usual daily workload, as well as increased numbers of staff off sick.
A wellbeing app gives rail workers the opportunity to share their feelings if they're struggling, without having to speak to someone face-to-face. Saying these issues out loud can seem daunting to some, which is why an app can serve as a safe space to communicate. An app allows a company to keep track of their employees' wellbeing and flag up when they suspect a problem such as feeling fatigued or overwhelmed. Management can then act swiftly to help the individual.
General Inspections
Multiple inspections are carried out every single day on rail lines, equipment, and worksites to ensure safety is always maintained. These inspections result in piles of paper forms, all needing to be completed and signed, before being stored correctly for auditing.
Digital forms massively cut down the time it takes to complete an inspection. They can be created from a standardised template, accessed anywhere, and signed off instantly. Line work can proceed faster as a result, due to checks being completed so quickly. Accuracy of reporting is also improved, and analysis can be carried out instantly to pinpoint any patterns, thus improving safety on a rail site.
Conclusion
The benefits of digitising are undeniable, and can greatly improve the management, productivity, and safety of your rail business. Key processes can be made so much simpler with technology, with real-time communication meaning the quickest sign-off yet. It simply makes sense to get rid of the paper and embrace digital transformation to safeguard your company for the future.
---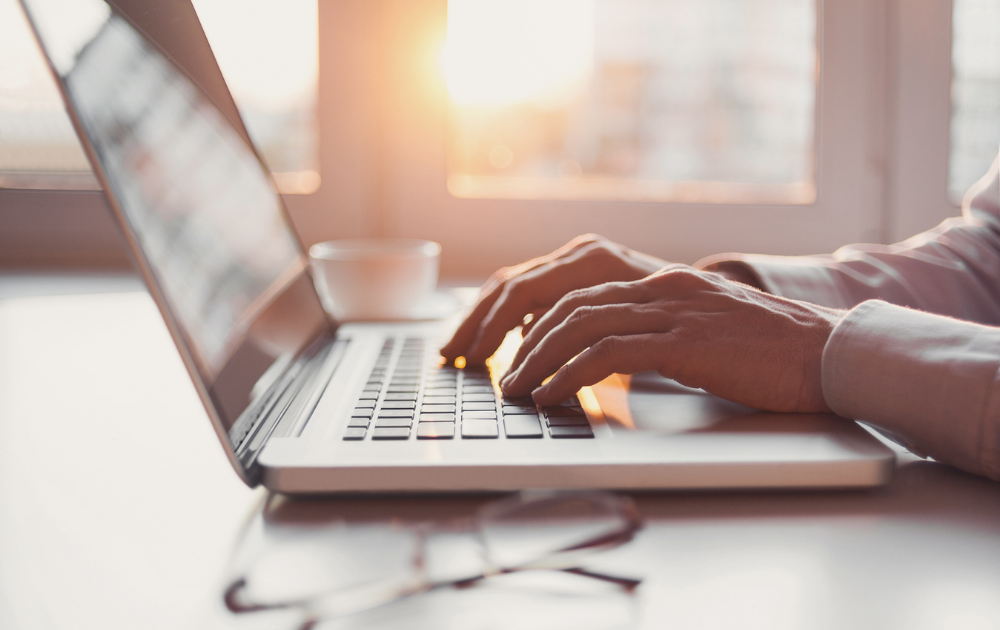 Looking to digitise your rail processes? Get in touch today to see how we can help.