It's been over a year since the first Coronavirus lockdown, and there isn't one aspect of life that it hasn't affected. The transport industry in particular took a tremendous blow, with government warnings against public commutes being one of the first actions taken against the spread. 
Now that society is slowly returning to normality, the question on many people's lips is: will the rail industry bounce back, or are the effects of lockdown irreversible? 
The rail sector is steeped in tradition, which can be to its detriment when attempting to propel the industry forward. Even before the COVID-19 pandemic, there was a need for different thinking in the sector. Now, it is even more critical, with challenges around passengers' new expectations and requirements, capacity issues, and economic shrinkage, all of which will alter how rail is perceived and used.
The industry must let COVID be a catalyst for change. UK rail is already showing signs of progress and has been making vital changes during the quiet of lockdown. In many cases, the pandemic has in fact provided the opportunity for improvement that will benefit passengers and rail workers alike for years to come. 
So what will our rail industry look like in a post-COVID world? Here are some of the key areas that will be adapted to suit the new normal.
Ticketing
Post-COVID, many 9-5 workers travelled via train to their offices. Now with the rise of remote working, there has and will likely continue to be a substantial decrease in annual ticket purchases. This is where the sector needs to establish some flexibility; people aren't working in the same rigid routines as they once were, therefore ticketing should reflect this.
Smart ticketing through mobile apps will become the norm. Passengers can tap in and out using their phones, meaning no more waiting in non COVID-friendly long lines and passing physical paper tickets back and forth between people. They can purchase their ticket as and when they need, instead of the set annual tickets typically sold. These e-tickets also link up with relevant rail service notifications; the system can notify via text or email during the day if there is a network disruption. If there's going to be a longer delay, the system can even send passengers suggestions for alternate routes and give them a percentage-based credit to their account. 
Sustainability
Climate change has remained in the forefront of industry planning even during the pandemic. COVID has provided the opportunity to start making plans, gathering funds, and making changes to ensure rail can be greener, quicker. Rail is already a naturally low-carbon transport mode, being responsible for less than 2.5 percent of total transport emissions and only 0.6 percent of the UK's total emissions. However, there's still ample opportunity for improvement. 
We're already seeing many rail organisations share their plans to tackle climate and environmental issues. Network Rail launched its Environmental Sustainability Strategy in September 2020. It focuses on four areas: a low-emission railway, a reliable railway that is resilient to climate change, improved biodiversity of plants and wildlife, and minimal waste/ sustainable use of materials. The plan spans from 2020-2050 and is an ambitious strategy set to revolutionise our industry, with hopes to make Britain's railways the cleanest, greenest form of mass transport.
Our ageing train fleets also play a part in plans to make a more sustainable railway. There are imminent plans to either improve or replace over 3,000 carriages or vehicles, which are used in diesel passenger trains. This presents the opportunity for as many as 2,400 vehicles to be updated with alternative low-carbon traction options such as hydrogen and battery technology.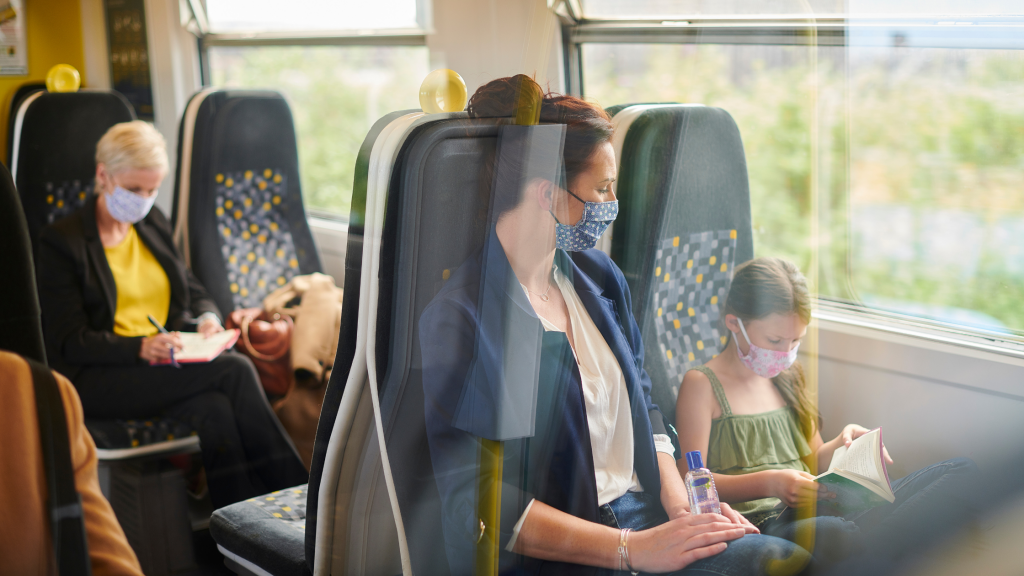 Rail freight
Rail freight will continue to play a vital role in the supply chain. During the pandemic, our extensive railway network ferried key personnel and materials, including medical supplies, to where they were needed most. Rail has played a crucial part in the UK's response to this crisis; Network Rail partnered with DB Cargo UK and Transfesa Logistics to launch an express 72-hour rail service to transport essential hygiene, medical and food products from terminals in Valencia and Murcia to London.
Rail freight expanded across many industries and countries during COVID, particularly on the China-Europe route. This is due to rail requiring less human interaction via checks, as well as capacity on air and sea freight services continuing to be strained by reduced services. China-Europe rail volumes increased by 56 percent in 2020, while DHL Global Forwarding reported its China-Europe rail volume grew by 94 percent. This shift to rail can be expected to continue post-COVID and be used on a more permanent basis, which would have many environmental and operational benefits, as well as play a vital role in the nation's economic recovery moving forward.
Improved safety
The transition to digital technology has been dramatically accelerated by the pandemic. It's been essential to keep businesses, livelihoods, relationships, and economies afloat. This has been no different for the rail industry. As rail is such a manual sector, it would have been impossible to continue in the same manner throughout the pandemic and simultaneously keep ourselves and others safe. 
The rise of mobile apps for reporting, inspections, and communicating between workers has been seismic, as it allows for the same processes to be completed without the need for physical pieces of paper being passed to and from employees. They have enabled the PIC to quickly check and report back on all covid-safe behaviours on a worksite.
Rail apps will continue to be used post-COVID due to their capacity for real-time communication, which is absolutely vital to ensure rail workers are kept safe and informed of any risks. With paper-based processes, there is an unavoidable communication lag, particularly when workers are spread out along miles of track. A moment in time can literally save a life, and technology has the power to make sure no time is lost.
---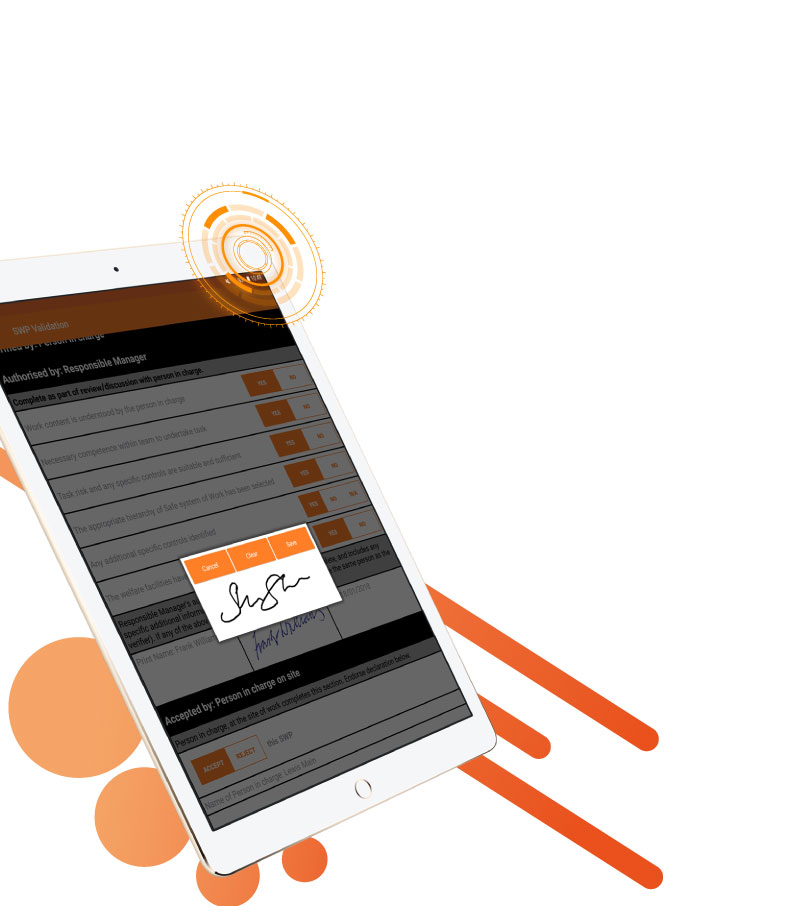 Our rail apps keep your workers on or near the line safe through real-time editing, sign-off, and communication.
Check out our full suite of rail safety products, RailHub, here
---
Improved monitoring
The rail industry has used the fact there have been less trains running to its advantage, and has been using the opportunity to make improvements to the infrastructure. One way they've been changing for the better is through monitoring of rolling stock. The use of RCM (Remote Condition Monitoring) has increasingly been implemented to monitor faults. It can efficiently track and monitor collected data, which can be instantly analysed to inform future maintenance work. This allows engineers to see earlier what condition the track asset is in and the speed of degradation, therefore act earlier to correct issues before it becomes a major fault – this ensures that maintenance is only carried out when necessary, keeping costs down.
RCM also means fewer workers on the track, only carrying out this work when necessary. This in turn creates a safer railway, simply because there are less people exposed to potential risk. 
Better train fleets
Undoubtedly, there have been benefits of lockdown for the rail industry. Engineers have been able to carry out improvement works with ease, propelling us forward to ensure, when we do make it out of this period, that our train fleets are the best they ever have been.
Govia Thameslink Railway has launched a £55 million fleet modernisation programme, with the first of 270 new Southern, Gatwick Express and Great Northern trains having been put into service in February. These new trains come complete with a whole host of new features designed to improve the passenger experience, ranging from new information screens, energy-saving LED lighting to passenger-counting technology and high-tech on-board operational systems that cut the time trains spend out of service for maintenance or repair. Further to this, Northern's 'Better Way to Go' programme of improvements has seen 260 trains be refurbished with better seating and lighting. 
Conclusion
The pandemic has undoubtedly had a huge impact on the rail industry, however the sector has shown flexibility, adaptability and innovation in the face of crisis. It has taken the effects of lockdown and used them to its advantage, using the time to make important changes to propel the industry forward. These improvements will benefit generations of rail passengers for years to come, and will encourage commuters to return to trains. The industry looks set to emerge from this time stronger, smarter, more sustainable and, most importantly, safer than ever. 
---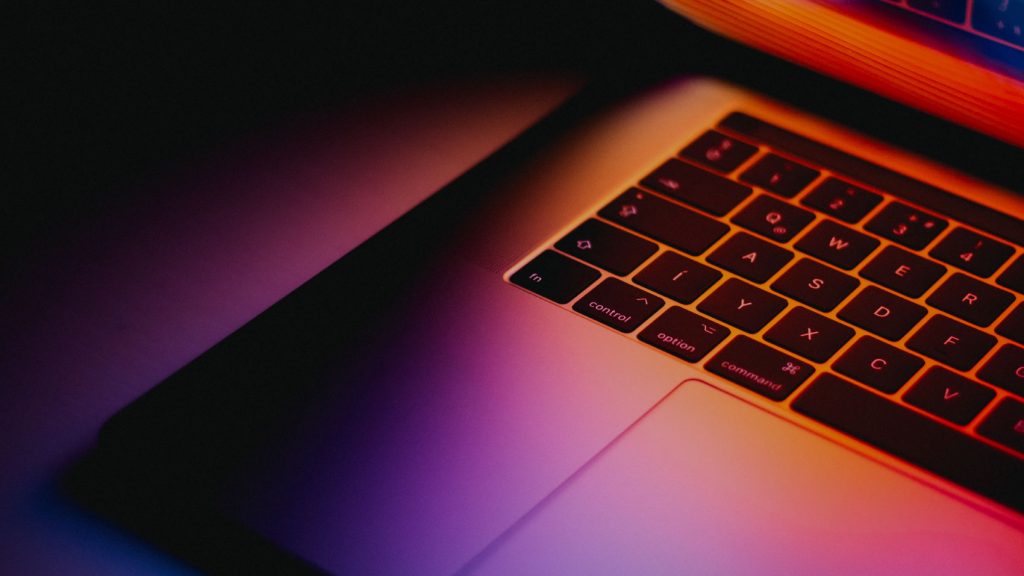 Want to ensure your rail business stays relevant and successful in the post-COVID world?
Book a demo with us today to see how our products can propel your business forward.