Access Points Just Got Better
Following positive customer feedback, we are excited to announce the release of our latest Access Points app.
Designed for both Android and iOS devices, the app includes many exciting features and brand-new design enhancements.
This new app provides you with an authoritative digital record of over 18,000 approved access and egress points across Network Rail infrastructure.
Use your device's GPS capability to mark your location, whilst searching for the nearest access and egress points. You can also search via ELRs, mileage, type, or local name. Once your chosen location is selected, local information is provided, including authorised walking routes and local red zones.
Working in both online and offline modes, our Access Points app critically helps to keep both you and your colleagues safe on or near the line.
Exciting New Features
The new and improved access points features include:
Improved Search
The Access Point Search has been broken down in to two sections: 'Access Points Near Me' and 'Custom Search'.
Access Points Near Me: Locate all access points within your selected radius from your current location
Custom Search – We have added additional search criteria in order to find specific access points from the NHD. Search by:
ELR
Mileage
Longitude and Latitude
Northing and

easting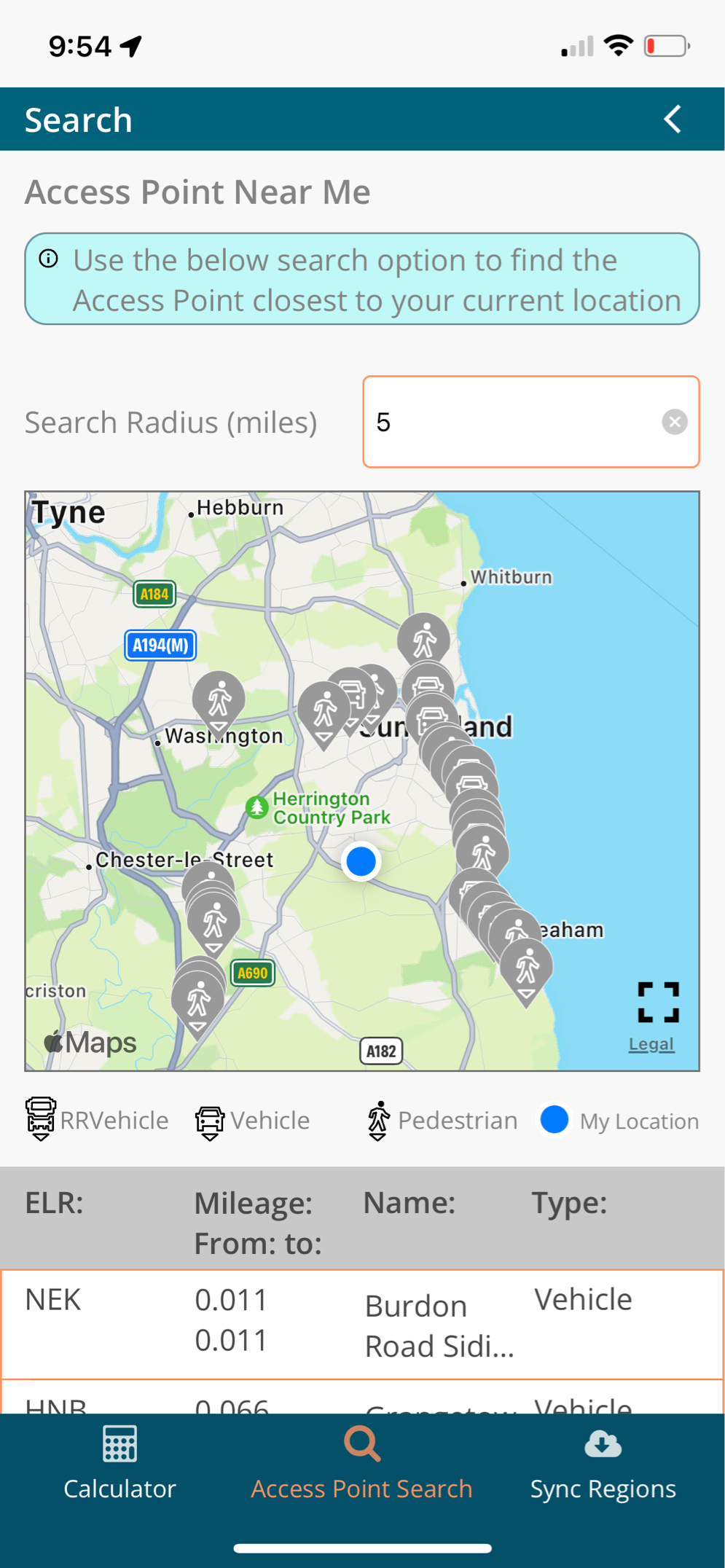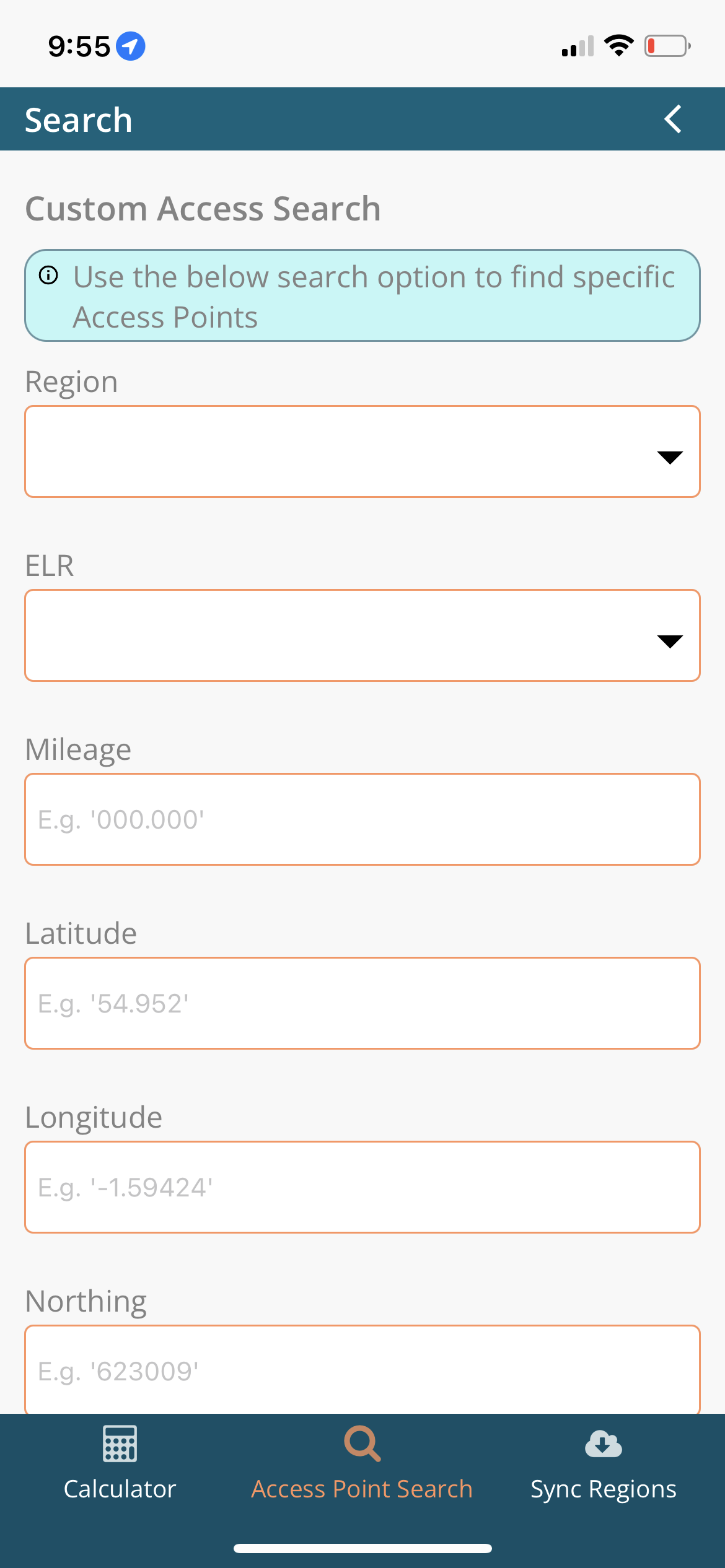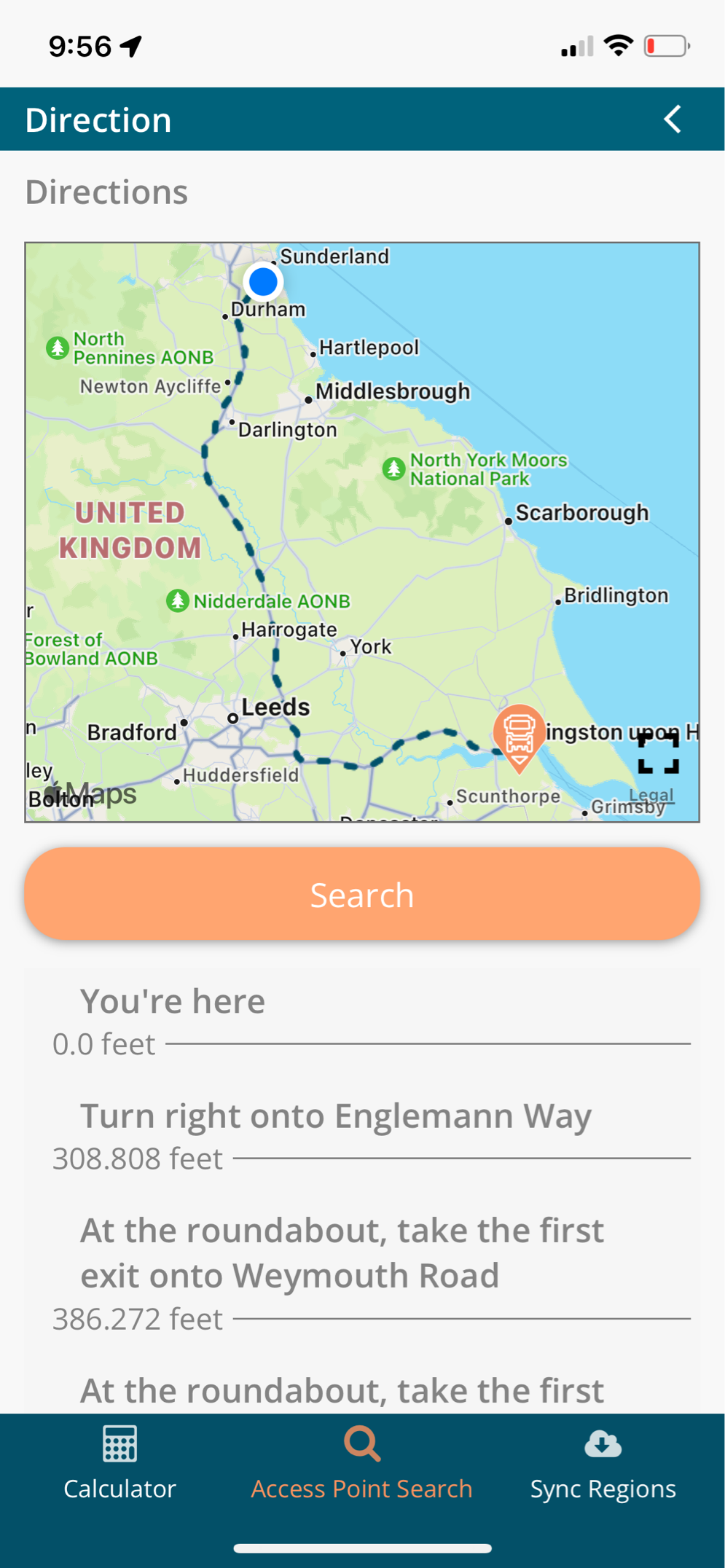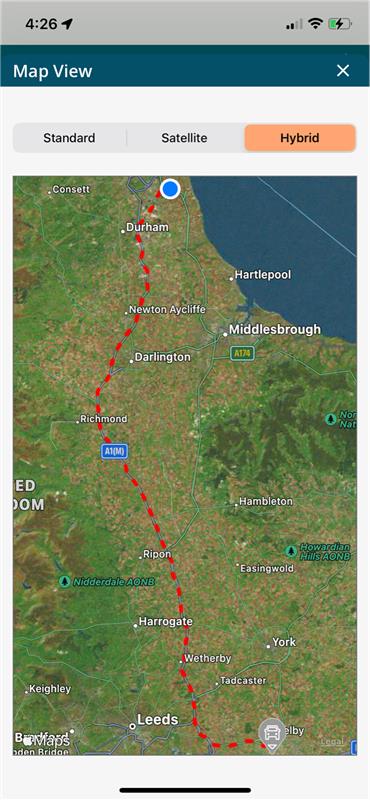 Directions to Access Points
Be directed to your chosen Access Point via the in-app directions. Alternatively, the app will provide directions using either Google or Apple Maps on your device.
The directions feature is also compatible with NR Zebra devices.
Access Point Details
Additional Info on each Access Point including:
Unique ID and Track ID
Direction of steps
Mileage to
Mileage from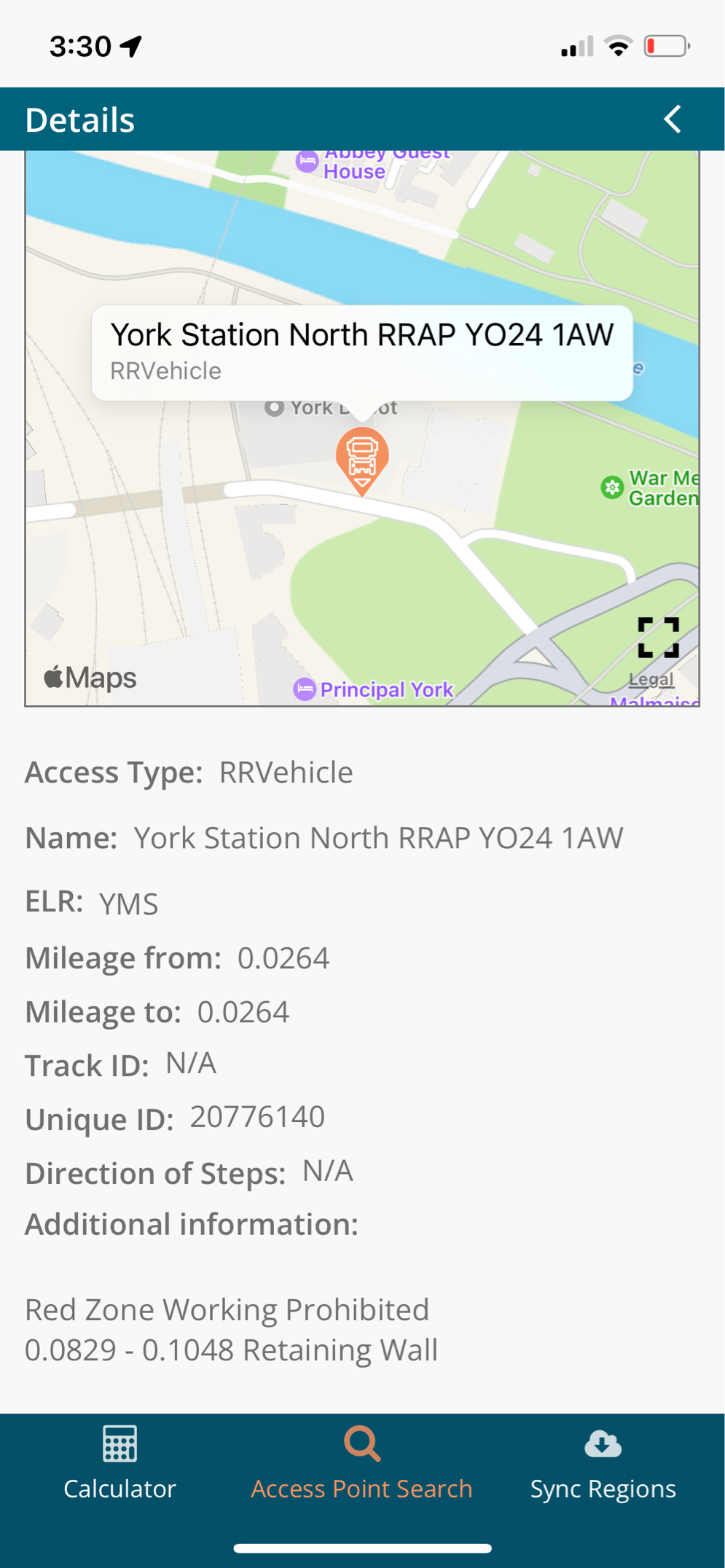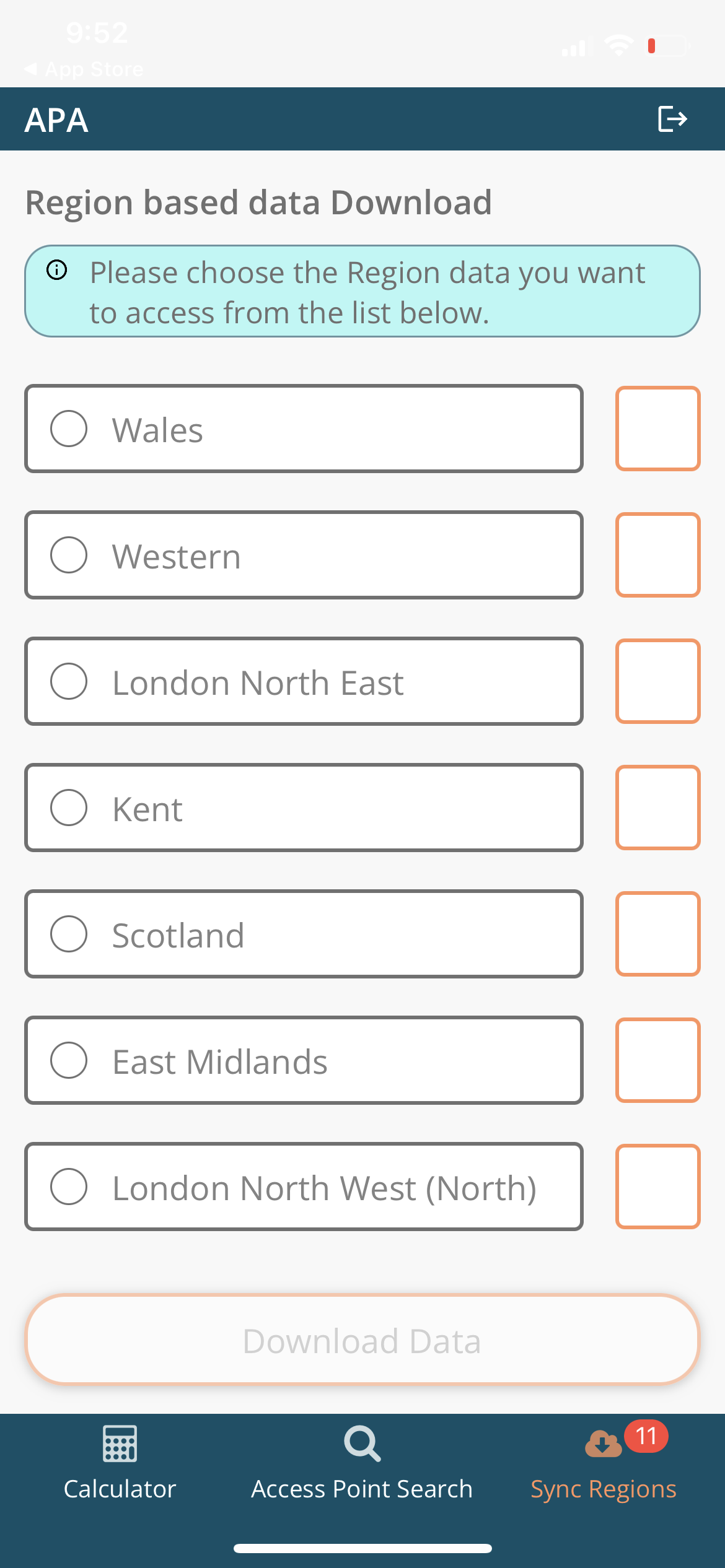 Improved Offline Mode
Region Based Data Download – Download a region's worth of data to use in offline mode, ensuring that you are continuously protected no matter where you are.
Download Access Points
Access Points is available to all Network Rail staff. Please log in using your Sentinel ID. Access for supply chain staff comes with your RailHub subscription.